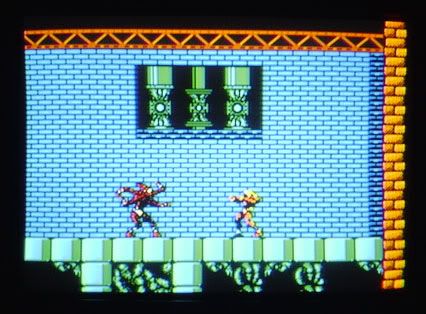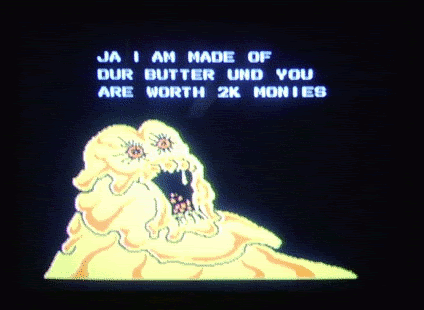 *Screens van de mock up
http://cinematicbazaar.com/
Het begon allemaal met een hoax op een forum (
http://www.digitpress.com/forum/showthread.php?t=71891
) dat iemand een beta cart had gevonden van dit spel. Omdat die persoon een sprite artist was kon hij mock up screens maken waardoor mensen het gingen geloven. Nadat het bekend werd dat het om een grap ging had een programmeur hem gevraagd om samen te werken om een echte remake te maken van dit spel, voor de NES. En zo dus geschiedde. Deze zomer moet het volledige spel uitkomen, maar je kunt nu competition carts halen:
What does it include?:
This cart will include:
- Two levels from the final Bio Force Ape release.
- One boss fight from one of the later stages in the game that has never before been seen.
- A mine cart survival mode complete with scoring
- A bonus mini-game that previews where the series may be going in the future.
- An ending cut scene unique to the competition cart.
- Your first chance to see the full power of the Bio Force Attack.
- Your first opportunity to meet the fabled butter monster on a real NES cart
De remake verschilt wel wat met het orginele unreleasede spel, zo was het orgineel meer een platformer met Lucha Libre moves (of wat er van bekend was), maar de remake is meer een side scrolling beat'em up (niet belt scrolling zoals final fight, maar meer dus als ninja warriors). Ook word het verhaal voor de gein in engrish vertelt zodat het lijkt alsof het een slecht vertaalde japanse spel was.
En ook zal er (wat in de mock up ook is getoont) een move zijn die de graphics fucked, de Bio Force Attack: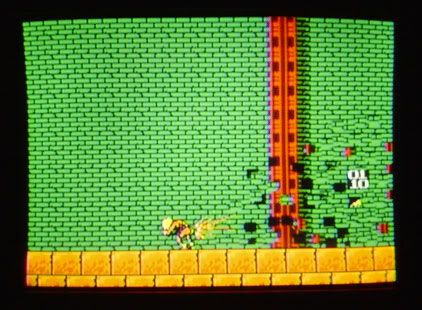 Maar ik ben wel siked, ik ben fan van die grafische stijl van NES Ninja Ryuukenden serie en al z'n klonen als Vice: Project Doom, Shatterhand, Werewolf The Last Warrior etc (waar dit grafische het meest nog van weg heeft).
Dit is zo'n beetje alles nog wat we van het orginele Bio Force Ape weten.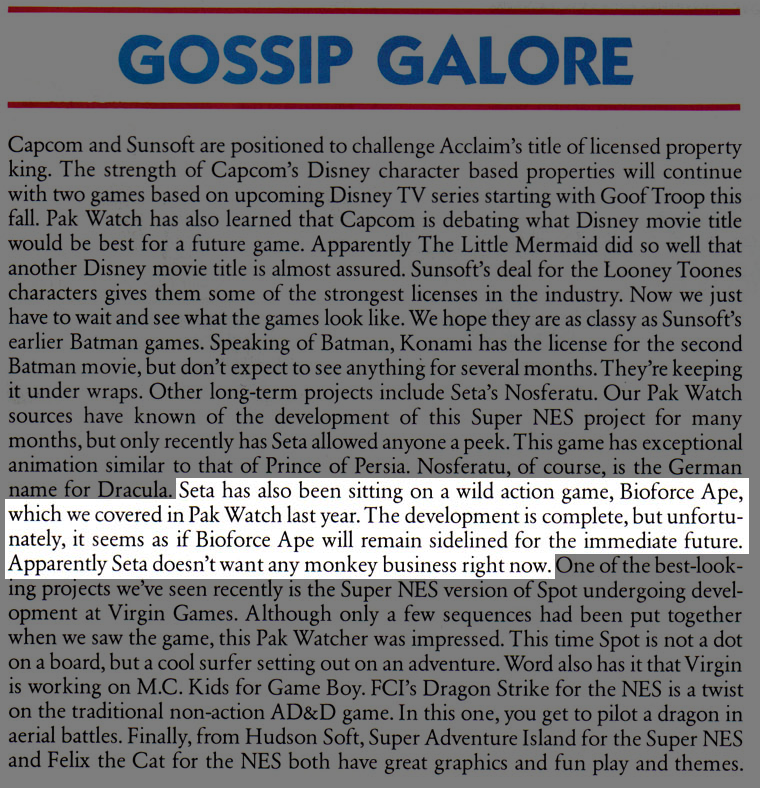 http://www.unseen64.net/2008/04/14/bio- ... nreleased/